Brunet Oliva has facilities with more than 8,000m2 for storage of goods.
We take care of the reception, verification and storage of your merchandise, as well as its custody and care.
Many companies entrust us with the storage of their goods as they do not have the necessary space in their facilities, benefiting from our facilities and management.
STOCK MANAGEMENT AND CONTROL
We will inform you at all times of the available stock, entries and deliveries, and we will provide you with all the warehouse management information that will allow you to take the appropriate decisions.
All this information can be consulted through our website in an easy and simple way.
We also take care of the labeling as well as the branding of your products.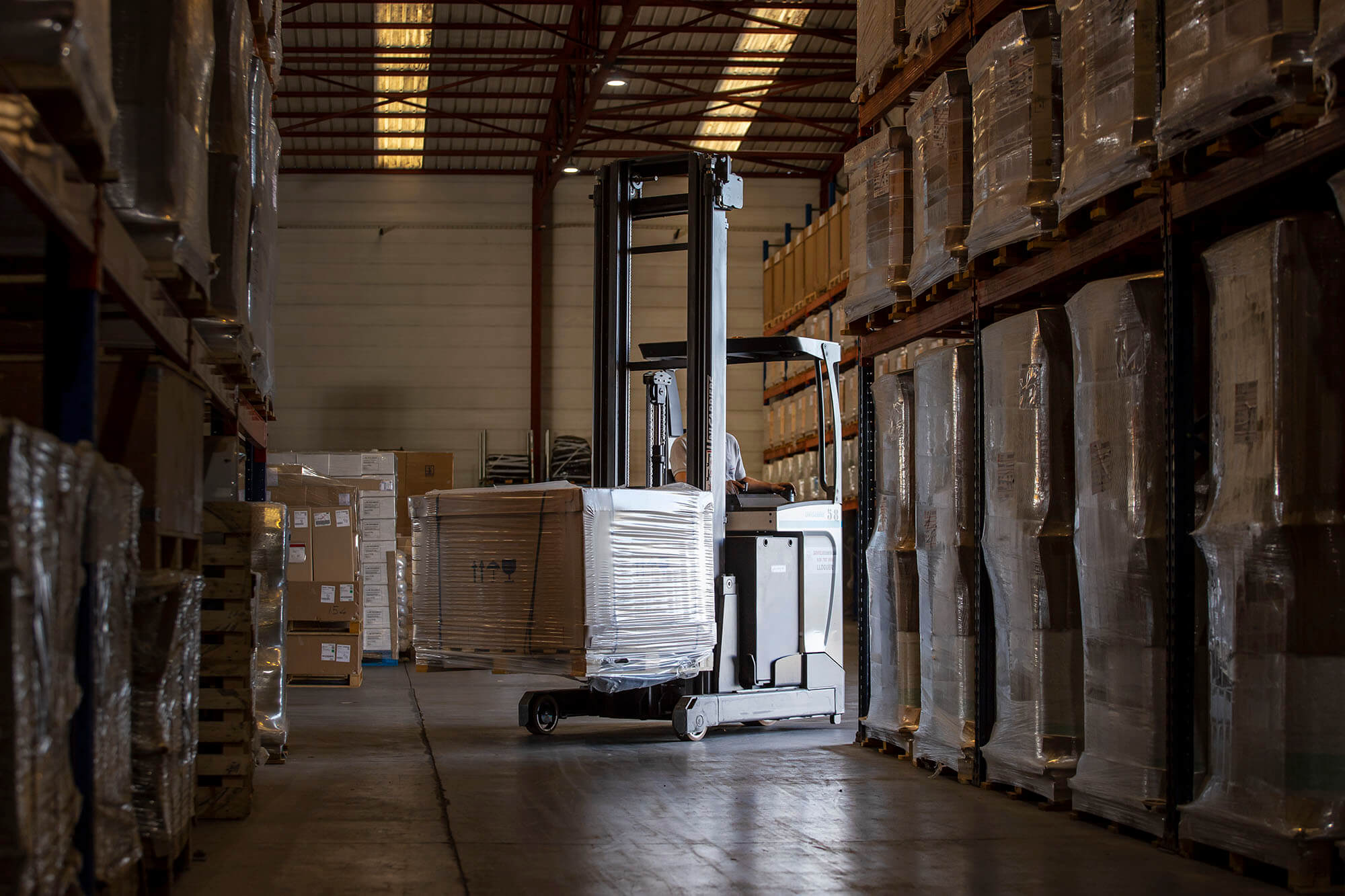 Brunet Oliva, S.L. provides the client a highly professional solutions. Our extensive experience in the logistics and transport sector supports us.
We care about the environment, carrying out CONSTANT RENOVATIONS OF OUR FLEET, IN ADDITION TO A VEHICLE REVIEW AND MAINTENANCE PROGRAM.
Safety is a paramount value for the company. Brunet Oliva, S.L guarantees maximum security conditions in all processes of storage and transport of goods.
GOODS STORAGE
We have an area of ​​more than 8,000m2 to store all kinds of palletized merchandise.
STOCK CONTROL
For your convenience, we keep the stock of your merchandise updated in our facilities.
LOAD AND UNLOAD
Our facilities are equipped with loading and unloading docks to streamline your logistics.