INTERNATIONAL ROAD TRANSPORT
Services in International Road Transport for full cargo and groupage with Europe and the United Kingdom.
We have a wide network of distributors located in the main industrial areas in France, Italy, Germany, Belgium, Portugal and the rest of European countries and the United Kingdom.
Our international agents will manage and process all the necessary customs procedures.
Services in National Road Transport for full load and groupage.
We have a wide network of distributors throughout Spain.
Our strategic presence allows your company to have efficient and punctual merchandise logistics.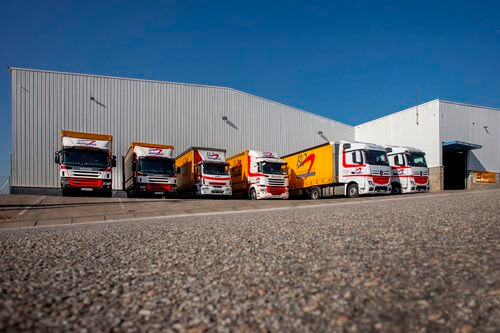 Brunet Oliva, S.L. provides the client a highly professional solutions. Our extensive experience in the logistics and transport sector supports us.
We care about the environment, carrying out CONSTANT RENOVATIONS OF OUR FLEET, IN ADDITION, A VEHICLE REVIEW AND MAINTENANCE PROGRAM.
Safety is a paramount value for the company. Brunet Oliva, S.L guarantees maximum security conditions in all processes of storage and transport of goods.
FULL CARGO
The solution for the transport of large volumes from reception of loading instructions to unloading.
STANDARD GROUPAGE
The perfect road transport service for the exchange of goods with your suppliers and customers.
EXPRESS GROUPAGE
The groupage service capable of reducing transit times thanks to optimal delivery management.
Our fleet of trucks offers adapted solutions to any transport need.
Our facilities have a private parking to guarantee the security of your goods.